Locally owned & operated stores offering the best supplies at the best prices for every dog and cat!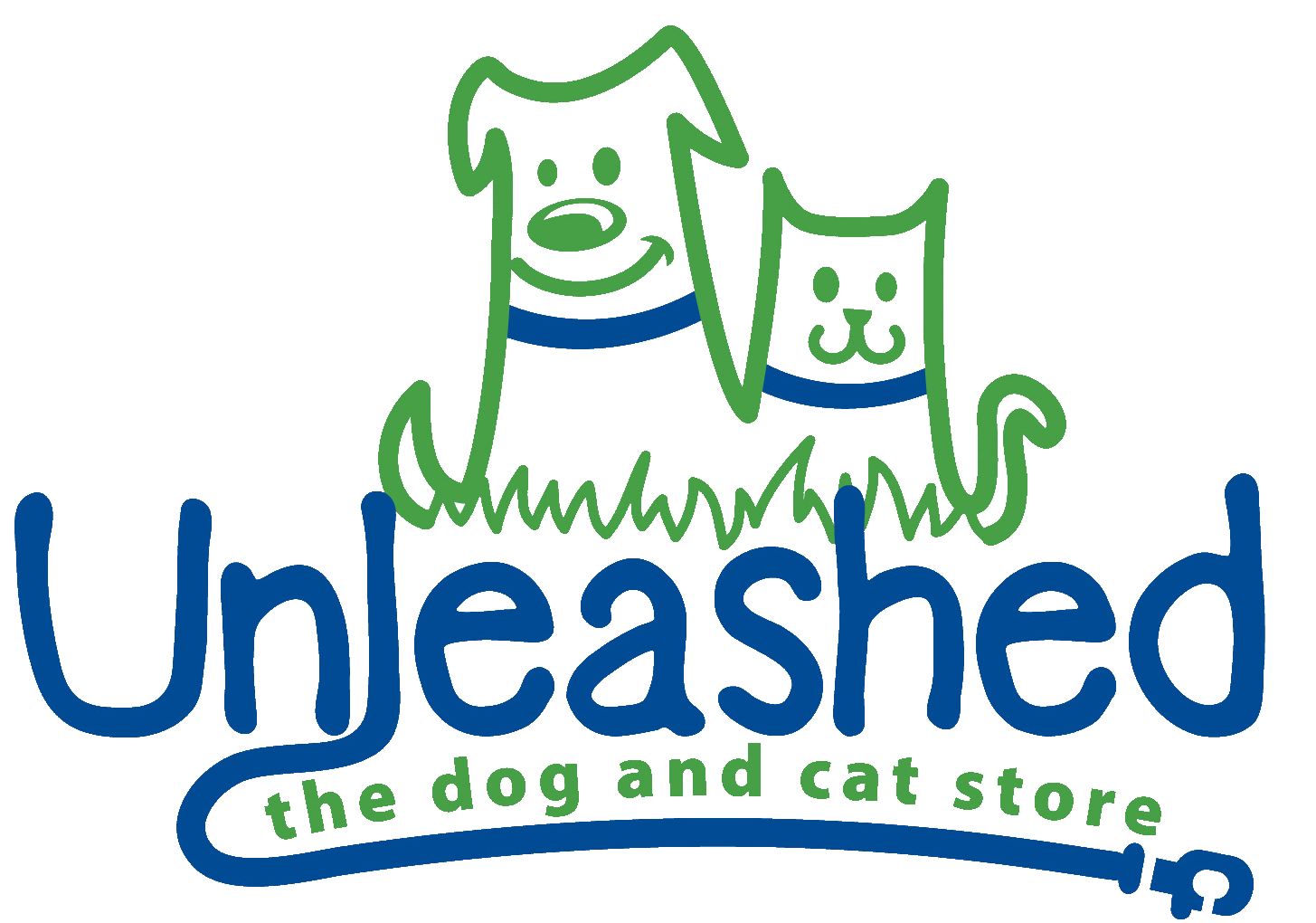 Initial response to a Google Review that turned out to be too long for Google:
​
Hi Cee,
Thank you for reaching out to us with your concerns. We always appreciate any chance to improve and ensure that all of our customers are having the best possible experience in our stores. I am sorry to hear that your experience was anything less than stellar. I would love to address your concerns as well as do what I can to make improvements based on your feedback.
As for our natural chew selection, we proudly display the country of origin on all of our products for full transparency and are very proud of the quality of our products. Quality is of utmost importance to us and the vast majority of our products on the chew bar, we directly import from ranchers in South America, with no middle man involved. South American farming is in most cases superior to US farming. I could speak at length to the quality of each and every one of our chews, but as the majority of them are beef products from South America, I will give a quick insight into how seriously we take our quality by discussing these. The cattle used for our South American beef products are all grass-fed, which is something that is hard to come by from American sources, and something that is done well by South American farms. In fact, according to reports by NPR (https://www.npr.org/sections/thesalt/2019/08/13/746576239/is-grass-fed-beef-really-better-for-the-planet-heres-the-science) and Bloomberg News (https://www.bloomberg.com/news/articles/2019-05-23/most-grass-fed-beef-labeled-product-of-u-s-a-is-imported), 75-80% of grass-fed beef sold in America comes from abroad. Some sources, such as the Stone Barns report (https://thecounter.org/grass-fed-beef-labeling-fraud-country-origin/,) estimate that it is even more than that stating that "American producers claim only 15% of the grass-fed market." Based on our research, we find that that grass-fed is a superior "harvesting practice" and that the South American standards for cattle are high. There are many factors working in the favor of South America, and other countries, for example, as Bloomberg News reports, "countries with four seasons of sunny, relatively temperate weather have a distinct advantage, since that translates into year-round grass and consistently high-quality beef—something the American grass-fed industry has struggled to produce." We are certainly not against American beef, and do support many small farms of all kinds that are domestic, and do carry products with American beef. We are however willing to also source from other countries that we find are producing a high quality product. Of course this takes much research and trust, and we are quite picky. While we are happy to support South American grass-fed beef farmers, you will not find any food or edible products in our store that are made in or even with ingredients imported from China. Transparency to us is key, and we dig deeper than just "made in" or "product of" labels. Research has shown us that, as you can read more about in articles such as, "Foreign beef can legally be labeled "Product of U.S.A." It's killing America's grass-fed industry," by Joe Fassler (linked above from "The Counter"), "your American grass-fed beef might actually come from overseas, even if it's labeled "Product of U.S.A." The article goes on to explain that, "under the current rules, beef and pork products that are shipped to the United States and processed further here, can be labeled "product of U.S.A.," even if the animal was raised a continent away. That means a steer slaughtered in Uruguay and broken down into steaks at a meatpacking plant in Colorado is technically American meat—even if it isn't." Another article that you may be interested in reading is from NPR, titled, "Is Grass-Fed Beef Really Better For The Planet? Here's The Science," by Nancy Matsumoto (linked above.) She concurs that, "many U.S. customers who want to support local food are likely unaware of the foreign origin of most grass-fed beef. By law, if meat is "processed," or passes through a USDA-inspected plant (a requirement for all imported beef), it can be labeled as a product of the U.S." We have found many similar labeling loopholes when it comes to pet food that is labeled "Made in the US," which actually contains ingredients imported from other countries, so this is always something that we highly research and investigate and are transparent and open about with our customers. It is also why we are extremely happy with our direct partnership with ranchers in South America and our ability to not rely on any middle-man. We are happy to be able to confidently display the country of origin of the actual country our meat was raised in. As for the harvesting practices, the NPR article ends with a statement from Jason Rowntree, PHD, of Michigan State University, concluding, "managing cattle on pasture in a grass-finishing system to me epitomizes animal welfare." As important as it is for us to provide high-quality meat products for our pets, we also care deeply about the animal welfare of all animals, and again, stand by our sourcing and transparency 100%.
If you are interested in further details about our sourcing or research into beef or any other products, please email me at Amy@unleashedmutt.com and I am more than happy to continue this discussion further.
As for your personal experience with our gullet chews, I am very sorry that it caused your dog any discomfort or issues of any kind. Our desire is certainly to always be a positive part of our furry friends' lives, and I definitely feel that maybe we could have done better on offering advice when you made your purchase. We try to always advise that any new chew should be given in moderation, under supervision, and that we personally reduce the daily meal amounts for our pets to compensate for the extra volume of what they consume from their chews. Sometimes, too much is too much, even of a good thing. Sometimes, there are certain products that do not agree with certain animals, as no two animals are exactly alike. We always offer a 100% guarantee on everything edible in our store, as sometimes certain things just don't work out for certain pets. Even if a customer doesn't have the item anymore (because it was eaten), we always work with them to offer an exchange for something more suitable to their needs, or a refund if necessary. We truly strive to meet our mission every day of helping every dog and cat be as happy and healthy as possible. I encourage you to bring any uneaten gullet pieces, or simply your receipt, in so that we may ensure your pet's happiness and health needs are met, and that you are taken care of.
In regards to your experience with our employee and their advice about canned diets, I would appreciate more details so that I may investigate the matter further. If you could email me the employee's name, or description, or the time and date that you shopped, or the types of questions that you asked, to Amy@unleashedmutt.com, that would be most helpful. We certainly take pride in the training that we provide our staff, and I have never personally experienced a more highly trained retail employee anywhere that I have ever been. Your experience is definitely not what we typically hear and I would like to take the opportunity for improvement. Perhaps we have a new employee that should have asked a more seasoned employee for help. Or perhaps there is a weakness in our training and there are some canned diets that we need to review with our staff. Whatever the case may be, I would love the opportunity to address it and can most optimally do so with your help. We will do what we can to address this issue prior to hearing more details from you, but again, if you can send me details that will go a long way in helping us to ensure that you and/or other customers have a better experience in the future.
In regards to expiration dates and our sales rack, I appreciate your perspective. I will use this feedback to improve our transparency and signage around our sales rack. We have always personally used items that go beyond their "best by" dates, have had employees use these items, and have had customers and rescue groups ask for them as well. We check expiration and best by dates every single day, and you will not find anything beyond these dates anywhere in our entire store, outside of the one dedicated sales rack that we have recently added. Due to demand of customers requesting these items at a discount, we decided what we do for one, we will do for all. We followed the example of major grocery stores, and smaller independent ones as well, who place these items on a sales rack at a deep discount. We check the products regularly to ensure that they are not moldy, rancid, or otherwise harmful for pets. If there is any item that we would not feel comfortable giving to our own pets, we discard it. If we feel that the item is still safe, despite being beyond it's "best by" date, we allow our employees, customers, local animal rescues, etc. to purchase it at deep discounts, including 50-75% as you stated. We also donate many items that we feel are still safe, and the local area rescue groups and shelters are always grateful, despite the "best by" date. Only on our sales rack will you find these items, and again, I will use your feedback to make this more clear. Looking at the rack through a different perspective, I agree that our signage and transparency on this rack could be improved. Thank you for the showing me an opportunity to do better.
As for our prices being padded, I would really love more details on what products you found this on. Another part of our mission that we take very seriously is to have "the best products, at affordable prices." We work very hard to have the lowest possible, least "padded" prices you can find anywhere. If you compare our products, apples to apples, with big box stores, internet retailers, or anyone else, you should find our prices to be the same, if not lower. If an item, such as almost every pet food, has a minimum price all retailers are allowed to charge set by the manufacturer, and we are always at that minimum price allowed. For other products, we work hard to get discounts and deals that we can pass along to our customers. We also engage in direct relationships, like the partnership with the South American ranchers I mentioned above, so that we are able to not only ensure the quality of our products, but also the best possible prices. If we have an item in our store that seems "padded," I would love to know so that I can investigate further and make sure that there was not a mistake made in pricing the item(s) and if there was, I can ensure that we correct it. Again, details can be sent to Amy@unleashedmutt.com.
Finally, you can see that I am very passionate about the store that I have built and that I continue to operate with my husband and our team. The "quality, in store experience or employee knowledge/recommendations," that customers find when they visit Unleashed is very important to me. I am disappointed to hear that we fell short of your expectations in these areas. It surely isn't what I want for my customers and I would again, love to hear more details so that I may further investigate and do everything that I can to improve everything within my abilities. I truly appreciate customers letting me know when there is a problem, so that I may fix it. I love when customers let me know of ways that we can improve the experience for them and for future customers. Again, if you can tell me when you were in my store, that would be most helpful. Also, if you have any further questions about our quality, sourcing, pricing, or anything at all, I am an open book and always happy to share.
Thank you again for reaching out. Again, my direct email address is Amy@unleashedmutt.com, and I hope to hear from you with more details. I also hope that you will give us a second chance. However, whether you do come back to Unleashed, or find somewhere else to shop, I wish you and your pets all the best.
Sincerely, Amy Phinney, owner/operator/founder