Locally owned & operated stores offering the best supplies at the best prices for every dog and cat!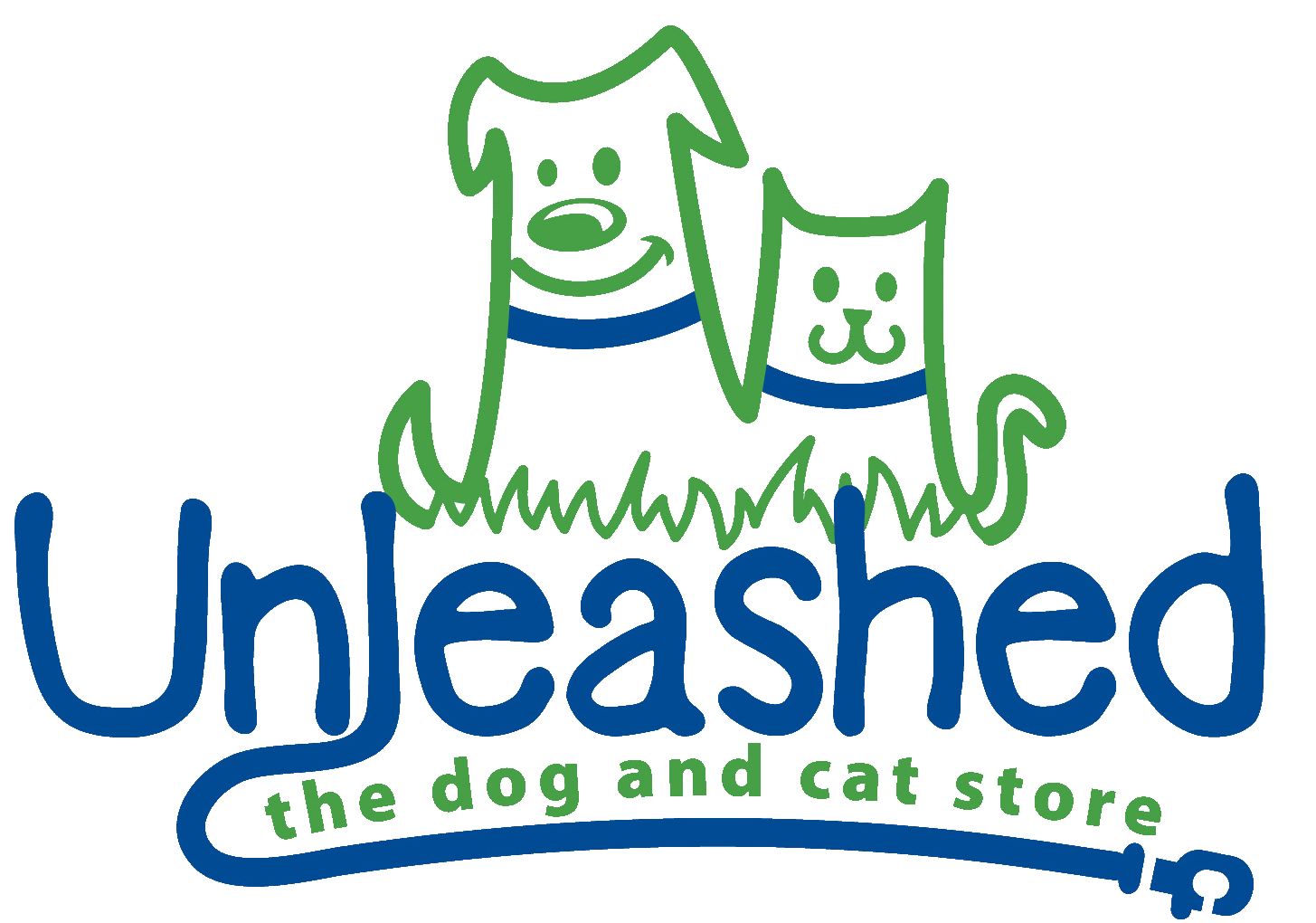 We are currently open regular hours at all locations (with the potential for some changes due to special circumstances. Follow our social media accounts for any last minute changes.)
​
We are following all current Executive Orders.
​
We are offering in-store and curbside service. To order curbside, please call the store, message us on Facebook, or submit our curbside form on the front page of our website.
​
Many of the details below are also still relevant and we encourage you to take a look.
​
Thanks!
Hello Unleashed community,
We hope you are all well. We appreciate your support each and every day and would like to update you on things here at Unleashed.
1. We have been recognized as an essential business. We are grateful to be recognized as such, as we know many of your pets rely on us to keep them happy and healthy.
2. We are OPEN! We are here for you for all of your pet's needs. You may come in to our store or call us for curbside service. If you do come into our store, you will notice open doors, no signature on cc required, extra cleaning measures in place, appropriate distancing, etc. If you choose to call, we are happy to put your items in your car, or leave them on a bench or chair outside by the curb. We are flexible and ready to help you however we best can.
3. Most of our stores are currently operating on regular hours. Our downtown stores currently have slightly reduced hours. Our Crabtree Valley Mall kiosk is currently closed. We are keeping our website up-to-date as things change: https://www.unleashedmutt.com/march-2020-hours
We also are posting updates on our Facebook and Instagram pages.
​
4. We do have items available on our website store that can be shipped. We also have the ability to add more, if you let us know what you need.
5. While we don't currently have the infrastructure to deliver or ship every item that we carry while still ensuring that we have the lowest prices you can find, we do have an amazing community here of great people that might be willing to help each other. If you can go out, check on your neighbors, your friends, your family and see if they need something while you're out. If you can't, now is the time to take that offer of "if you ever need anything." We are happy to look up your account, do the shopping for you, take payment by phone, and have the items ready for pickup by anyone that can make it.
6. To further facilitate our amazing community helping each other, we have started a Facebook group, "Unleashed Community." Maybe there's a stranger out there who you could help, or who could help you. Our customers are the best people we have ever met and we think we all need each other now more than ever. Beyond hopefully connecting people to help each other, we'd also love to see more pics of our furry friends, share funny stories, helpful tips, and more. We think this could be a great place to share and spread the joy of pets, and add some happiness to our days.
Join our online Unleashed Community: https://www.facebook.com/groups/146352570084987/
7. In addition to connecting our community to help each other, we are also working with volunteers from several organizations to distribute donated items to those who need them. We accept donations every day all year round. If you want to drop off (or purchase) anything to donate, we will make sure it goes to someone in need. Donations can be made in store, or dropped at the curb as well (call us or label the item "donation.") Donations can also be purchased on our website- please put "DONATE" in the messages.
8. If you come out to see us, consider getting some curbside takeout from one of our neighbors. We have many great locally owned neighbors that we would love to help support.